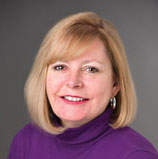 The Next Supply Chain
November 6, 2017
After years of behind-the-scenes work on sustainable and traceable sourcing, consumer-facing labels on home textiles are finally hitting retail shelves.
Recent months have seen the introduction of PimaCott sheets and towels at Bed Bath & Beyond, Made In Green by Oeko-Tex towels at JCPenney, Repreve curtains at Target and a flurry of Oeko-Tex labels popping up elsewhere. There's more to come — but that's not the half of it.
The next great thing in the sustainable supply chain involves what happens to textiles after consumers are done with them.
The "make, take and dispose" product cycle is poised to be upended by manufacturing and product development processes that create what's called the circular economy. Under this scenario, products are designed from the jump to feed their components back into the supply chain for reuse.
Finnish home textiles brand and retailer Finlayson announced in mid-October that it has created the world's first circular economy solution for home textiles. It partnered with Euroloan Group, which specializes in highly automated financial services, on a new program for its customers.
The service enables Finlayson customers to buy its home textiles using interest-free monthly payments. At the end of a product's use, the consumer will receive "a sizable discount" when replacing old Finlayson textiles with new ones. The purchases can be paid by invoice or in monthly installments up to 36 months.
Finlayson will open a second-hand shop to resell textiles that have been returned in good condition. Unusable textiles will be recycled as fibers whenever possible, with the rest to be used for energy production. Exactly how that last bit is supposed to work remains unclear.
No knock on Finlayson, but it's actually not the first home textiles brand to embrace the circular economy idea — though it deserves points for scale within its country.
This past spring, San Francisco-based Coyuchi — a pioneer in bringing organic sheets into the U.S. market — launched a new service for recycling luxury linens so as to keep worn goods out of landfills.
The program, called "Coyuchi For Life," offers monthly subscription fees starting at $5 per month for towel sets and $9 for queen-size sheet sets with a 24-month subscription. Consumers select the organic sheets, towels and duvets they'd like, then choose how often they want to receive replacements — every 6, 12 or 24 months.
The returned linens will be renewed or up-cycled for other purposes. If not salvageable, the materials will be organized by type and processed into a new yarn. Coyuchi pledges that nothing will go to a landfill.
In another sign of where things are headed, Swedish outdoor apparel brand RÖJK announced in late October that by 2020 all of its products will be 100% biodegradable and natural. That includes fabrics, zippers, draw cords, other components and all colors used in the dyeing process.
There's obviously a whole lot of infrastructure that needs to be created to support a circular textiles economy for the U.S. market. However, with more than 10 million tons of textile waste pouring into U.S. landfills annually, somebody's probably working on a model now. Maybe a lot of somebodies.
Things are moving fast, folks.