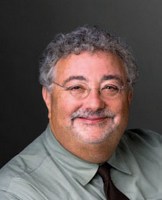 Night of the Living Dead Shoppers
November 6, 2017
I'd like to think it has to do with ethics, morality and being good to your fellow man…but who am I kidding. It's just business.
As physical retailers continue to cut back on their recent shop-till-you-drop-dead strategy of opening early, staying open and milking every last breath out of Black-and-Blue Thanksgiving Weekend, you might want to say they're all just coming to their senses.
But anyone in the business knows that retailers, for the most part, don't have a lot of senses in the first place. (Let's face it, if they did, they would have chosen another line of work…but I digress.)
Instead they are all coming to the same conclusion, which is that this promotional onslaught over that holiday weekend is starting to turn into its namesake main dish: a big, fat turkey.
Not that some stores won't stay open beyond the bounds of humanity and not that most stores won't continue to promote seemingly outrageous bargains over those few days. They will.
But it looks like we've reached the high-water mark when it comes to retailers' inhumanity to mankind, at least as it has to do with Blackened Turkey Weekend.
And it's for one very good reason: it isn't working anymore… or at least not the way it used to. Remember the circus performer who had a cannonball shot at his stomach? It was a great act, but what do you do for an encore?
That's what we're going to find out starting later this month. What will retailers do for their encore to beat last year's numbers?
Of course, there's the internet. Despite the doom and gloom reports you hear for physical retailers, many of them – including Macy's, Walmart, Target, Kohl's and Nordstrom to name the ones that come to mind immediately – are doing pretty fine jobs with their e-commerce businesses. Sure, the volume is not totally replacing what's missing from their actual stores, but it's not like they are losing it all to Amazon and friends.
And these players continue to have the only weapon to address what is still the Achilles heal of online: their omnichannel advantage. Some of the numbers on order-online/pick-up-in-stores are staggering and are only likely to get bigger. It's one of the reasons Amazon bought Whole Foods, to give it 400 more pick-up locations. Traditional retailers still have the advantage there.
But that's not all. Any retail company not playing the in-store attraction card is a merchandising fool. Using everything from holiday windows and displays to piped-in seasonal sidetracks to food tastings all the way to good old Santa, physical stores have an advantage that no computer screen can ever match. You just don't hear families saying, "Hey, let's gather around the computer screen and check out the lights."
All of the hysteria dying down a bit around the day after Thanksgiving won't be the only big change we'll see this year. Look for shopping patterns to continue to evolve into entirely different models. I for one wouldn't mind Cyber Monday going away as a barometer as quickly as possible.
One more big change: Local TV newscasters are going to have to work harder for those Friday video clips of marauding shoppers storming the mall.
That's one horror show we could all use a little less of, don't you think?