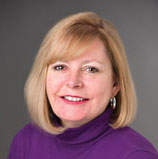 A New Role for Stores
October 12, 2017
You may have seen the recent IHL Group report debunking the widely reported "Retail Apocalypse" meme created by their year's wave of store closings. I confess to being among those caught up in the wave.
Per the IHL's research, U.S. retailers are opening 4,080 more stores this year than they are closing, and for every door that goes dark another 2.7 units open for business. In addition, plans call for 5,500 new stores next year.
IHL president Greg Busek joined National Retail Federation execs in a press conference a couple weeks ago to further push back on the idea that bricks retailing is falling off a cliff.
His message was basically "Don't blame Amazon" for what's happening. The store closings are being driven by: 1) the emergence of fast-fashion retailers, who are pulling business from specialty apparel and department stores; 2) the rise of beauty specialists like Sephora and Ultra, which divert foot traffic from department stores; and 3) too many retailers being owned by impatient private equity firms that saddle them with debt and grow them too quickly.
Busek also noted that when the mall-building and chain store expansion era kicked off in the 1970s, the middle class accounted for 60% of U.S. households. That ratio is now down to 49% — and those households capture just 43% of the income being generated in the country today.
During the presser, NRF offered up some new consumer research buttressing the argument that stores still play a vital role in retailing: just 22% of survey respondents reported shopping less in stores than they did a year ago, and only 17% of Millennials said the same.
There was some good news for the home team as well: 57% of consumers still buy home décor/furnishings mostly or entirely in-store.
Online is part of the research and purchasing process, of course, but it was fascinating to hear the reasons consumers still go to stores.
Millennials said they make the trip because a new store has opened, because a store offers them entertainment or food options, or because they're picking up items bought online. Further, 55% go to stores as a social activity compared to one-third of all consumers who do.
And in a statistic I found surprising: 44% of Millennials said they want to talk to a sales associate. Katherine Cullen, NRF director of retail and consumer insights, said that's because stores offer a human touch that can't be replicated online. Making the most of that advantage will require changes in the way store employees are trained and interact with shoppers.
She sees click & collect (buy online/picking up in store) playing a bigger role in the future. She also believes 3D printing and other systems of personalization such as Nike's "customize your shoe" program will be critical to the future of retailing. Stores need to become vibrant enough that consumers want to share their experience on social media, according to Busek.
The industry has been adapting to innovations in reaching consumers since the arrival of the first Sears catalog in the late 1800s, and it is working furiously to adapt now.