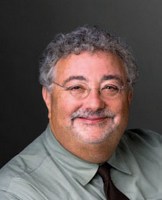 Channel Fever
September 7, 2017
Looks like it's happening again. Another big brand is moving from the upstairs world down to a lower level…while trying to maintain its better business.
This time it's happening in the apparel business, but everyone in home textiles can tell you stories about all the times this was done in the world of sheets and towels … and what happened.
The latest twist involves Under Armour, the seemingly ubiquitous athleisure wear brand that if it didn't invent the whole category of workout clothing as fashion certainly took it to much higher levels.
The brand had for its entire existence been restricted to better department and specialty stores, but earlier this year the company came up with a spin-off brand that is now being sold at Kohl's. It's a big hit at the mid-priced retailer and, of course, correspondingly, making its former channel masters more than a little pissed off.
Let me tell you about derivative brands: the consumer buying them doesn't have a clue — nor does she care — that this is not exactly the same name as the mothership. It's only a face-saving rationalization by the vendor to justify expanding distribution. Nothing more … and nothing less.
The supplier is happy, they can do more business. The customer is happy, she can buy a brand at a lower price that may not have been available to her before. The new retailer customer is happy, it has something fresh to drive business. The only one unhappy is the old channel.
Well, it's time to put on your big yoga pants and grow up. Brands have to follow the customer and to stay in declining channels is a very bad long-term strategy.
Those of us who have been around for a while can remember all the war stories when this battle was played out in home textiles.
Remember Royal Velvet? The backbone of every department store towel wall, the brand was the flagship — not to mention the cash cow — for its owner, Fieldcrest. The mill came under increasing pressure from the rising big-box specialty store chain channel, who wanted to get their hands on this gold — also white, off-white, blue and navy — mine. Eventually Fieldcrest determined it could no longer just say no and the levy was broken. It followed the business, to the consumer's delight.
Linens'n Things was pretty pleased with it, too, by the way.
An even more dramatic change occurred when Springs decided to give its namesake brand, Springmaid, to Walmart. Department stores could of course continue to buy it, but they soon dropped it like a hot sheet and Springmaid had an incredible run with the Boys from Bentonville, reaching close to $1 billion at retail at its peak.
That Springmaid is now an orphan, largely invisible in the marketplace, and Royal Velvet is licensed exclusively to Penney does not diminish the value of the decisions these companies made at the time. The marketplace is not a static environment, you have to go where the business is.
If department stores don't like it, there's one simple way they can avoid being left out: stop complaining and start finding ways to grow their business again.