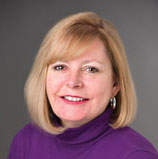 It was never easy
September 7, 2017
Crazy. If you're looking for a word to describe what's going on at retail right now, that would fit nicely.
But from the time Sears-Roebuck launched its first catalog in 1886 and began undermining the fortunes of locally owned general stores across the country, retailing has experienced and survived and adapted to several generations of flux.
I happened onto the retail scene in the early 1990's. Walmart and Target were not yet national retailers. Kmart was king of the discounters. All three were growing at a rapid clip, invading territory occupied by regional discounters like Ames, Venture and Shopko (to name just three of many), putting them under enormous pressure. The mantra of the day was "You can't out-Walmart Walmart," and a host of companies would go down in flames trying to figure out how to do so.
Membership warehouse clubs were a growing format. Costco and Price Club were separate entities. Walmart-owned Sam's Club and Kmart-owned Pace Club were angling for a piece of the business, building from their bases in the lower and upper Midwest, respectively. There were at least six other warehouse club chains across the country.
The "category killer" was a relatively new concept and it was exploding into nearly every sector of retail. By the mid-90's, there were 15 consumer electronics chains, and the competition grew so fierce that Macy's announced it was dropping the department from its stores.
The country supported 12 crafts chains, 27 off-price apparel chains, 12 sporting goods chains and five pet supplies chains — not to mention a dozen or so home and/or home textiles chains, with Bed Bath & Beyond and Linens 'n Things engaged in a pitched battle for the leading role.
Department stores, then as now, struggled to adapt to the changing landscape — mainly by amalgamating into multi-nameplate companies.
The internet was just a scintilla of a thing. The word e-commerce hadn't been invented yet, and for most people their first online shopping experience involved ordering a book from Amazon. That was 1995, and there wasn't much else to buy on the Internet anyway.
By now, I think you get the point. We've just cycled through the Flash Sale Site era, which resulted in the brightest stars getting acquired by mainstream retailers. Several national chains continue to snap up only-online specialists in everything from monogramming to shoes to crafting. Expect more of the same.
According to analytics company Com.Score, online marketplaces residing seamlessly within established e-comm operations are the next big thing. Meanwhile, the online world finds itself suddenly awash in pure-play linens sites, mostly focused on sheets. My running tally is now up to 10. One of them, Boll & Branch, just opened its first physical store and has plans for more.
It was ever thus in retailing. It will always be so. Today is tomorrow's yesterday. Consumers will still need bedding to sleep on, towels to dry themselves off, curtains for their windows, rugs for their floors, decorative pillows to ornament their living spaces, and oven mitts for the kitchen and patio barbeque. That part is never going away.