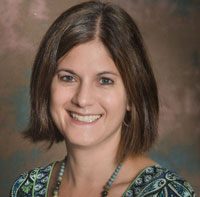 My coffee, not your coffee
July 8, 2014
Sometimes it is the press queries that go unanswered that offer the most intrigue. At least that was the sense I got in doing the leg work for this month's story, "Stirring Up Controversy: Keurig 2.0 says no to unlicensed pods."
Keurig Green Mountain is launching its new 2.0 brewer in September and for the first time, the machine will feature proprietary technology that reads each K-Cup. This is significant for two reasons: 1) the label tells the machine what type of beverage to make; 2) it means the brewer will only work with K-Cups bearing the label of licensed companies.
What does that mean for manufacturers – licensed and unlicensed – who make brewers that work with 1.0 technology? I don't know yet – the silence has been deafening. But as someone who has been writing about the portioned coffee category since Keurig emerged on the scene, I find the latest turn of events fascinating.
Why? Not to get all sentimental about it, but coffee is pretty special. Most people can't start their day without it. And it is a beverage that many consumers demand in an increasingly personalized way – and Keurig went after the "many." While packaged single portions have been around on the gourmet side of the coffee business – Nespresso machines launched in the U.S. for home use in 1991 – I'd argue that Keurig changed behavior at the mass level in recent years.
"Ten years ago, there were no Keurig brewers in homes. Just a decade later, we've begun to revolutionize the way consumers choose, brew and enjoy hot beverages at home," said John Whoriskey, president of U.S. sales and marketing for Keurig.
In conversations about coffee behavior, I've found that there are a really just a few significant groups of Keurig fans: families that had such personalized coffee preferences that brewing a pot didn't work for them – for example, one spouse likes flavored coffee while the other drinks French Roast. Another group was households that had only one coffee drinker, so brewing pot was a waste here, too. The third main group used their Keurig mainly for entertaining to offer each guests a favorite brew.
This type of simple and somewhat cost-effective customization has not been possible before and it dovetails with all the research one can dig up on how consumers want their products to work today.
And while Keurig has the lion's share of the category, one doesn't need a Keurig machine to serve K-Cups; other coffee brewers can be used. Cuisinart fans, for example, can have a Cuisinart K-Cup brewer to match their other stainless steel appliances.
But now that the 2.0 is coming on the scene, it remains to be seen which licensed manufacturers will come on board.
As Whoriskey told H&TT, "Cuisinart, Mr. Coffee and Breville are currently licensed Keurig brewer partners. We expect these partners will see value in the added features and functionality of the Keurig 2.0 platform."
Interesting, too, is the main argument of unlicensed K-Cup suppliers. Consumers' choice, they say, is threatened, and that's why they shouldn't be shut out of the market. But how much choice does a consumer need? Over 250 varieties will be offered with the new system, according to Keurig. Will consumers fail to upgrade to a new 2.0 machine if their brew of choice is not compatible?
Stay tuned, this one is set to a low boil.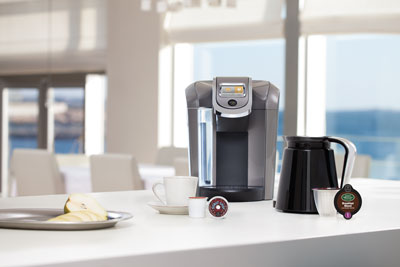 Keurig Green Mountain is launching its new 2.0 brewer in September.