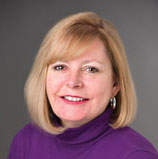 An Admiring Word About Sears
February 18, 2014
There are a lot of things one can dink Sears for. And I'd wager every opinion piece coming out of H&TT in recent years that had "Sears" in its title has done just that. Not today.
Today we give Sears a tip of the hat for its recently announced In-Vehicle Pickup service. If the process works as advertised, Sears has really raised the bar on ecommerce-to-local-store integration.
Here's the deal. Members of Sears' Shop Your Way loyalty program can download an app that lets their local store know they're on their way to retrieve merchandise they've ordered on a computer or mobile phone. When they arrive, they pull into a parking area reserved for the service and hit the app again. Within five minutes, an associate will walk the merchandise out to the car.
This is a huge leap forward. Now, Walmart has had in-store pickup for online orders for a while, but we must note Target only just began rolling it out during the holidays. Kohl's doesn't have it. Bed Bath & Beyond offers it selectively. None has developed a system to bring merchandise from inside a store to a waiting customer outside in her vehicle.
This being a Sears project, there's plenty of room for snark. As in: Why would anyone want to walk into a Sears store in the first place? Or: Of course store employees can carry merchandise out to the parking lot - what else have they got to do?
On a more serious note, I wonder if Sears stores aren't ultimately going to convert to distribution centers for online orders. Chairman and ceo Eddie Lampert has made plain his distaste for investments in the brick-and-mortar base. He's also been pushing the idea - again via the Shop Your Way program - that Sears is transforming from a traditional merchant to a membership club.
So does this In-Vehicle Pickup service pave the way for Sears to evolve into a warehouse club with drive-in restaurant style delivery? Sort of Sam's Club meets car-hop.
We'll see. It all comes down to execution. And there is the considerable question of whether Lampert has any long-term interest in retailing - period.
But he deserves some kudos for this one. Sears has upped the ante on convenience. That is, if it can really pull off a five-minute pickup...